Welcome to Easy Learn Students Driving School in Perth.
95% PASS the TEST on the FIRST time - Students Driving School in Perth.
The main aim of our Students driving school in Perth is to promote safe driving techniques among young Students. Easy Learn Students driving School in Perth provides students with the options to choose manual or automatic cars.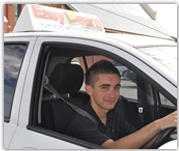 Whether you are a first time learner or an experienced driver; we hope that you find the answers to even your most pressing questions with us. At Easy Learn Driving School we are committed to provide a quality service. We specialise in teaching collision free defensive driving techniques.
Well Learning to drive is a crucial turning point in anyone's life. It shouldn't be an overpriced or stressful experience.
At Perth students driving school, we are committed to the cut back of road crashes.
* We also deal with teaching the associated trauma.
* We give priority to impart basic car control and road law skills. Because these courses aid to any of the students a long way.
* We also take up the teaching of conscientious and safe driving process.
* We ensure the process of learning to drive is both easy and fun.
* Perth driving school imparts the skill of safe driving through its excellent training procedure.
* We always provide a comfortable environment for our students to learn the safe driving in modern automatic or manual vehicles.
* We develop confidence of the students through concerned training and skill direction.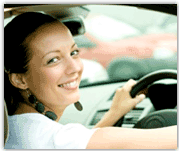 There is no more substantial skill to pass on to young people than the knowledge and confidence that Perth driving school lessons can offer to the young people. Need to improve your driving skills? Or Are you in need of driving lessons in Perth?. From learners to be experts, we have all driving instructors across Perth which can provide lessons at competitive rates.
Areas of Focus :
* We build up student confidence through careful training.
* Skilled guidance.
* We teach students as quickly and thoroughly as possible in an expedient manner so that they get their Driving licence fast.
* We teach Students how to share the roads with others according to the road rules and regulations.
* We offer students the flexibility they need to work lessons into their busy life styles.
* We at Students driving school in Perth provide our students vehicle instruction. We give in both manual and automatic transmission formats.
We are committed in presenting our students the gift of safe driving skill. We wish to impart such a lesson that will last constant. We keep you on the right road to drive safe lifelong. We are always there with you to transform you from a learner to be an expert. We really mean it. It doesn't matter where you live in Perth; Easy Learn Driving School is always near by you. We always aim to deliver superior driving lessons. We also provide friendly tuition right to your doorstep from Perth driving school. We are prompt and all-set to build up your driving skill.
Our Services
Pick up & drop off, 7 days a week
Friendly and Professional Instructor
Overseas Licence Conversions
Most Competitive Rates
Special Attention to Senior Citizens
Individual programs to suit learners
Special Attention to Nervous Drivers