Driving Instructor Perth
Trying to choose the right Driving Instructor in Perth?
To make the choice easier we can help you with providing advice on how to choose the right professional driving instructor Perth.
The most experienced and highly accomplished driving instructor is committed to provide the best driving lessons. We are proud to offer you the best Driving Instructor in Perth.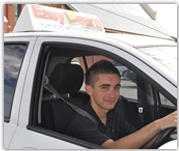 Easy Learn Driving School is a West Australian company based in Perth, delivering Driving Instructor to the Suburbs bounded from north by Burns Beach Rd, West by West coast Hwy, East by Tonkin Hwy and south by leach Hwy.
Our driving instructors have helped hundreds of students pass their driving test or learn advanced driving techniques. Driving instructor Perth understands that getting behind the wheel for the first time can be breathtaking but a little baffle and scary too. So we strive to provide the best driver training by that will boost up your spirit.
You will receive the best standard of training from our highly qualified driving instructor Perth.
Our driving lessons are specially designed to impart driving right from the basics lessons. We give weight on the vital concern of learning to drive carefully and safely. We are the renowned instructors in Perth. Our driving instructor in Perth is most concerned with all aspects of road safety norm. we take pride in providing an excellent service to all our students.
It doesn't matter where you live in Perth. Our active driving instructor is always close by!
We always aim to deliver first-rate driving lessons through an expert driving instructor. Our instructor imparts road rule knowledge and some in-car components either on an off-road track or on-road supervision.
Remember that learning to drive is hard, but it shouldn't be painfully difficult. We are sure that your driving lessons with us will be both gratifying and ample!


Our Services
Pick up & drop off, 7 days a week
Friendly and Professional Instructor
Overseas Licence Conversions
Most Competitive Rates
Special Attention to Senior Citizens
Individual programs to suit learners
Special Attention to Nervous Drivers